RAYMOND CEMETERY

MAY 5TH 2002 (RAYMOND, MISSISSIPPI)

If you can identify any of the units / individuals pictured in these photos, please email me with the information.Thank you very much.
if you would like to order any other photos not marked, please let me know.)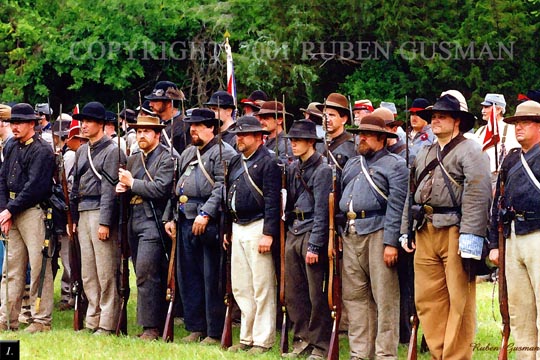 "Silence in the Cemetery" V2RC-1
(pictured: Company G 11th Mississippi Regiment)

SORRY FOLKS, MOST OF THE PHOTOGRAPHS THAT GO IN THIS HERE GALLERY ARE
TEMPORARILY UNAVAILABLE DUE TO BEING LOST IN A COMPUTER MELT DOWN OF SORTS.
DON'T KNOW TOO MUCH ABOUT THESE MODERN GADGETS BUT THE PHOTOGRAPHER IS
REAL BUSY TRYING TO FIX THIS HERE PROBLEM. HE ASSURES ME THAT THEY WILL EVENTUALLY
BE RESTORED TO FULL GLORY SOMETIME IN THE NEAR FUTURE. YOUR PATIENCE WILL BE
MIGHTILY WELCOME. IN THE MEANTIME YOU CAN CHECK OUT THESE HERE LINKS AND FIND
SOME OF THOSE OTHER PICTURES FROM THE RAYMOND EVENT: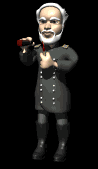 @Copyright 2001-2002. Civil War Reenactments Illustrated. All rights reserved